Dear friends,
We are excited to announce a new project, Life in Motion - Everest!
16-year-old Nikolay, 16-year-old Tanya, 17-year-old Zhenya and our group of supporters will hike Mount Everest!! All three teenagers were born with a physical disability and grew up in an orphanage. Their brave hike is meant to inspire everyone, as well as to raise funds for orthopedic treatment for orphans in Russia. The group will hike to the base camp of the highest mountain in the world - to an altitude of 5150 meters (16,896 ft). We encourage you to support the group's efforts to raise awareness for orphans everywhere and help those in need of orthopedic treatment! The funds we raise from the hike will benefit our I Want to Walk program, which funds orthopedic treatment for disabled orphans from Russia. Together we can perfectly demonstrate that, regardless of physical limitations, anyone can achieve the impossible!!
UPDATES FROM LIFE IN MOTION - EVEREST
August 20, 2016
They did it! The Life in Motion team hiked to the base of the base camp of Mount Everest! Kolya, the boy on prostheses, was a true leader of our group. Everyone's courage and bravery made fatigue and altitude easier to handle. The team's accomplishment will continue raising funds for orphans who dream to walk! We appreciate your continued support for our mission!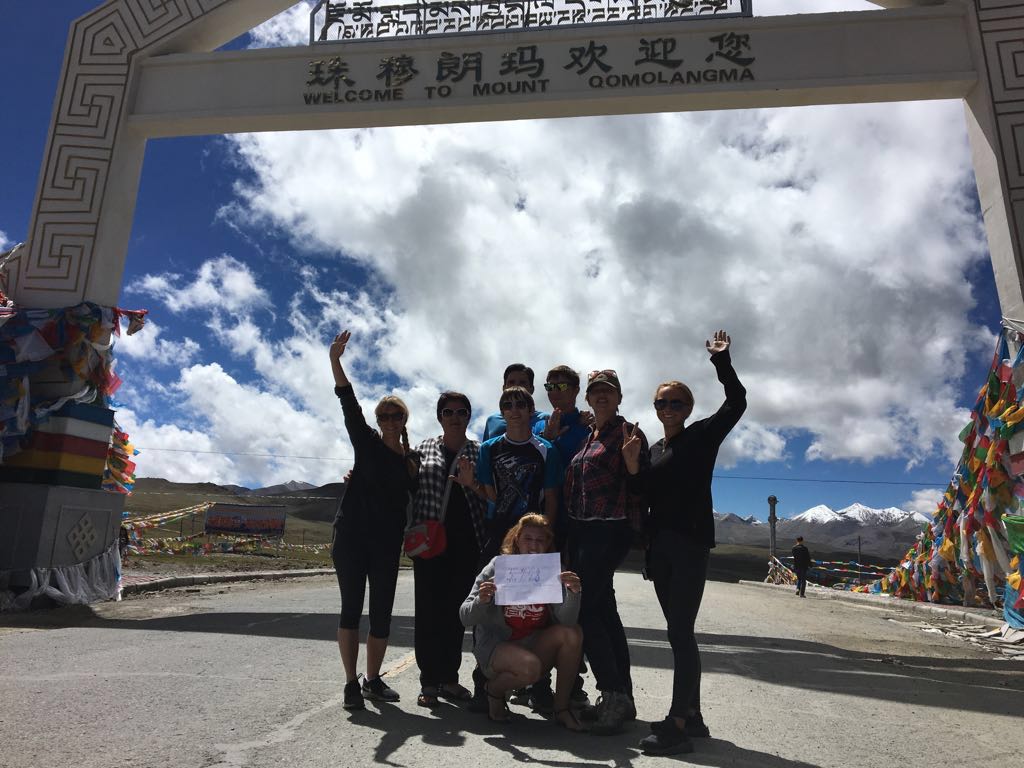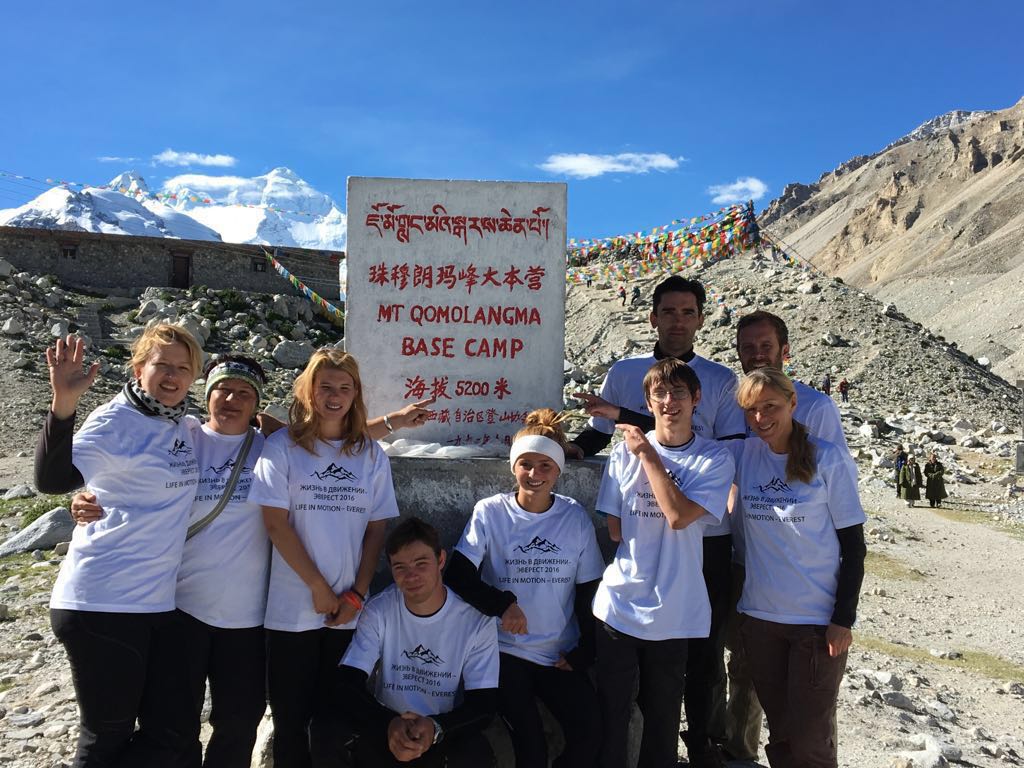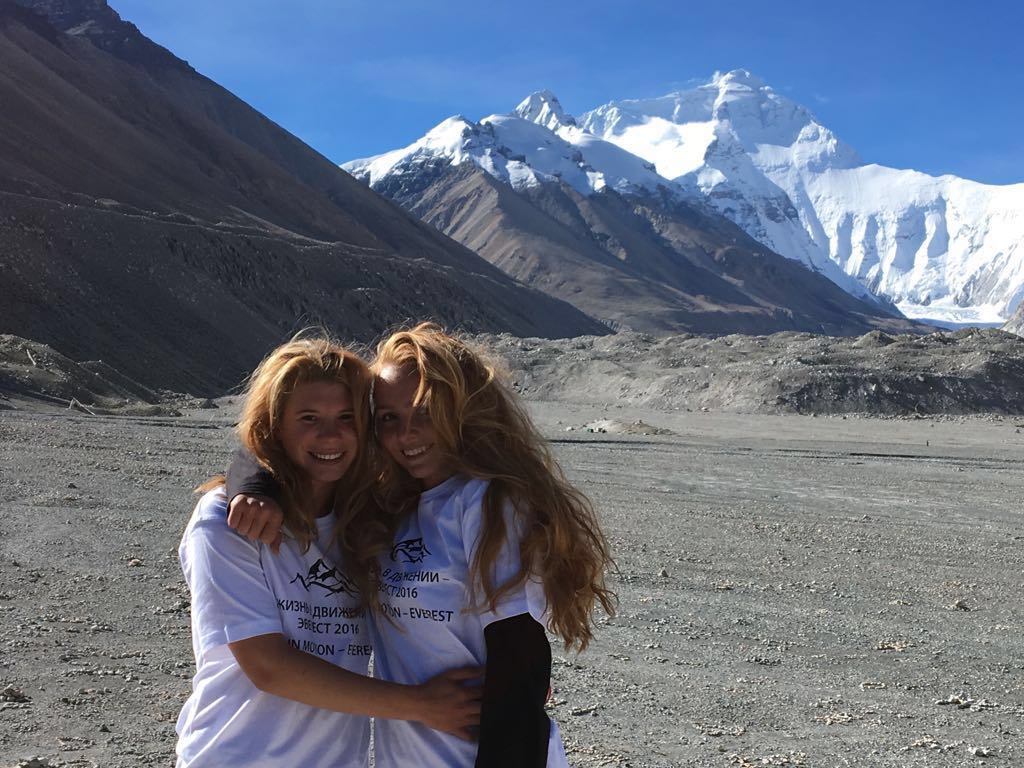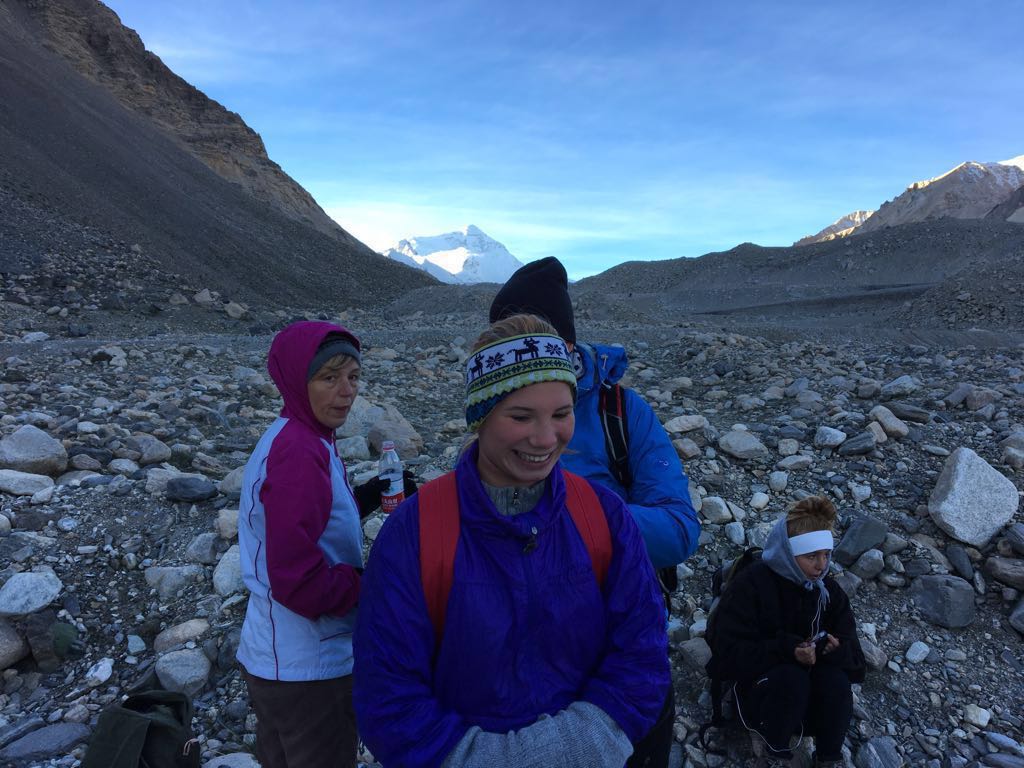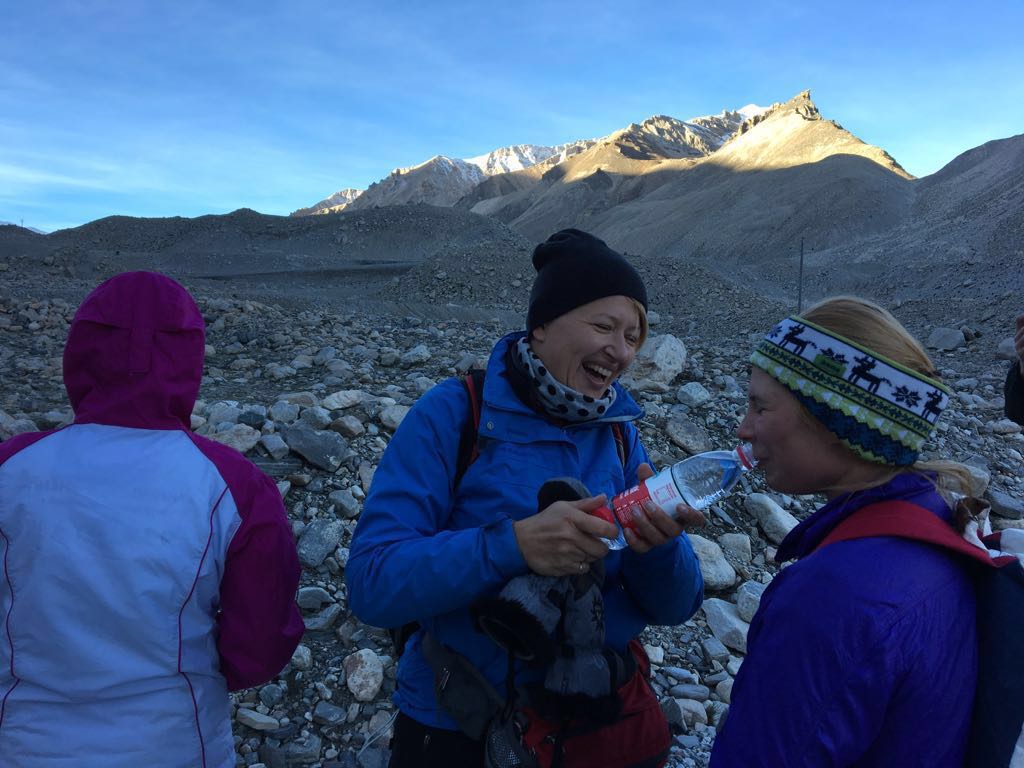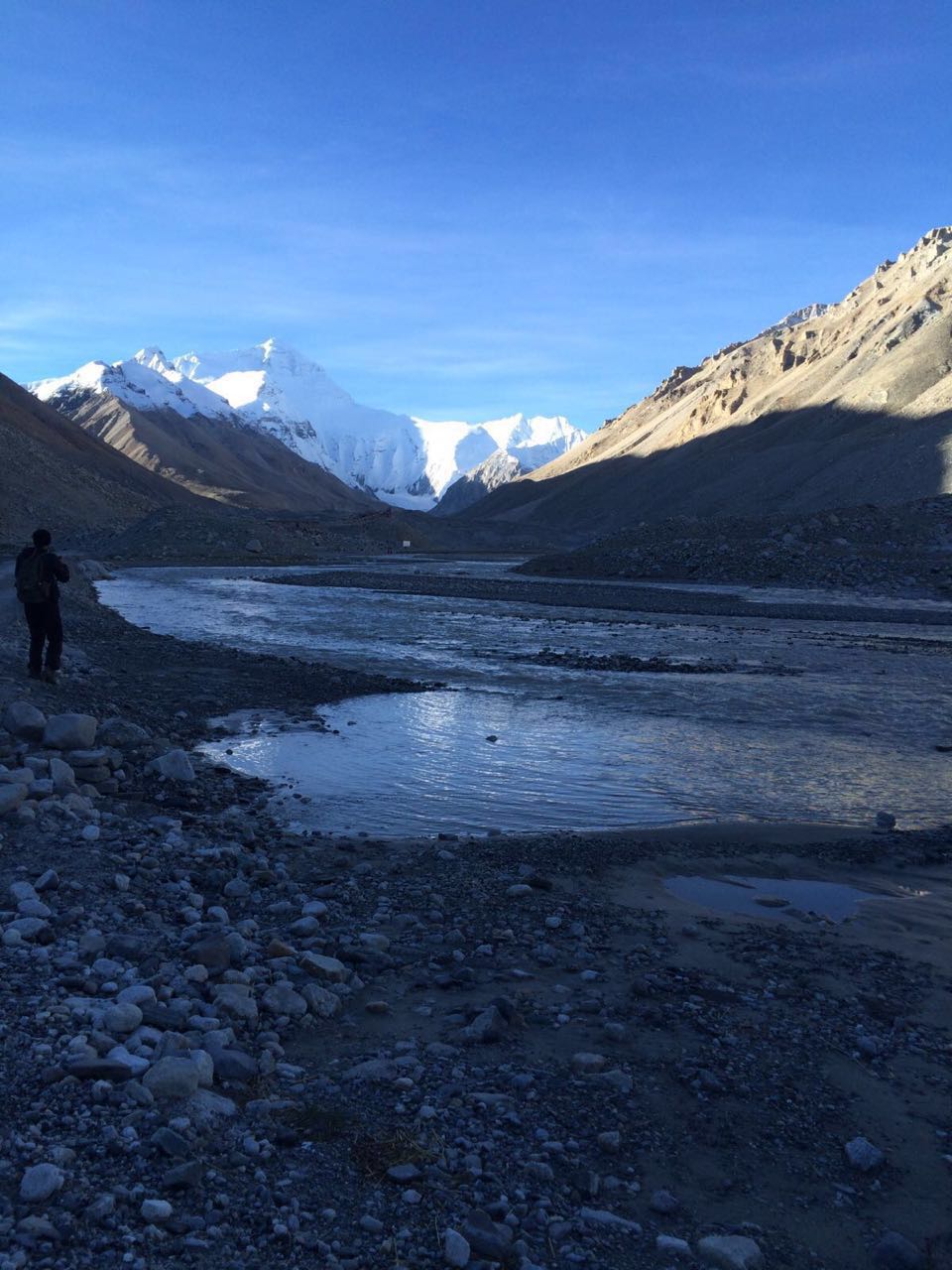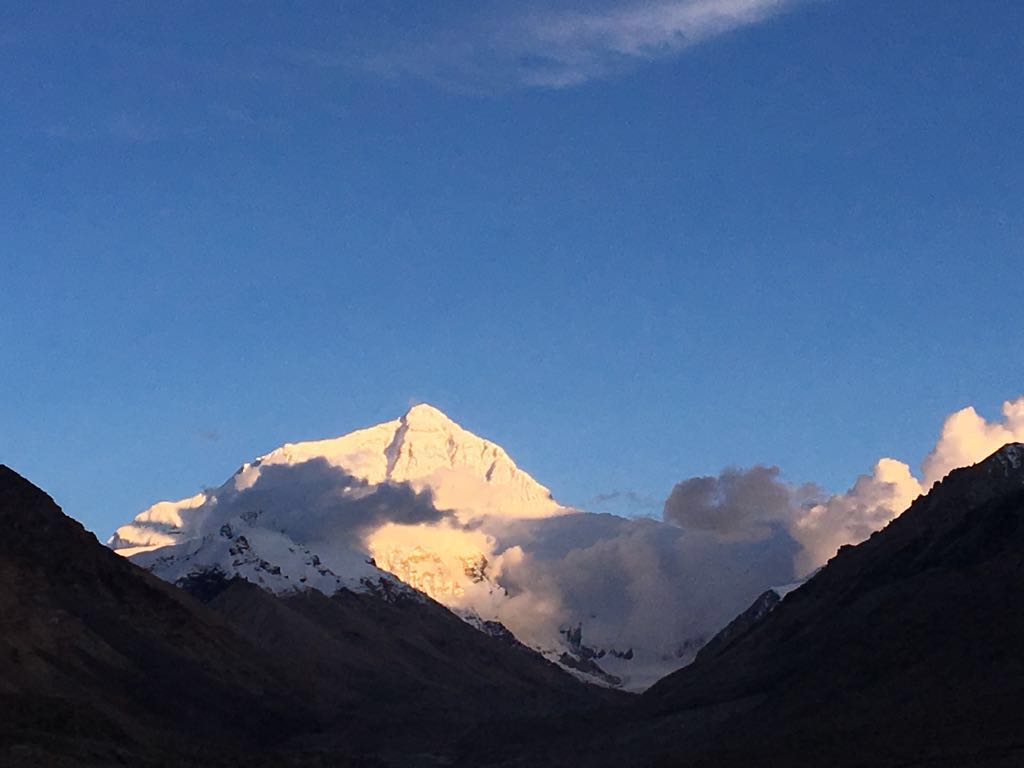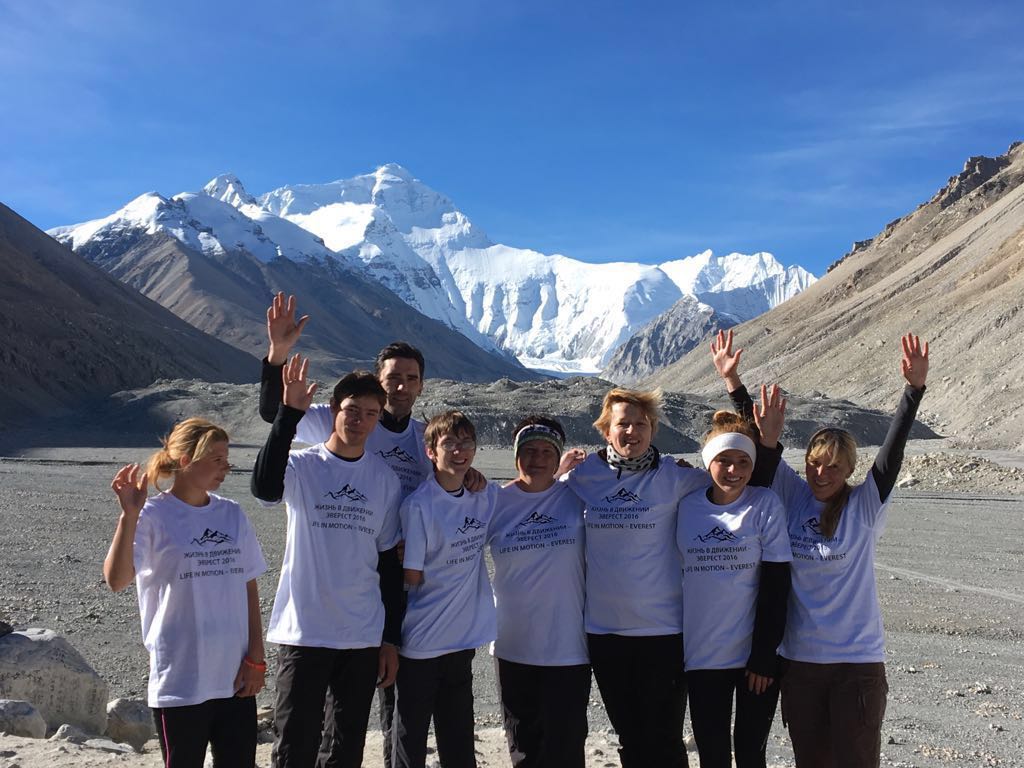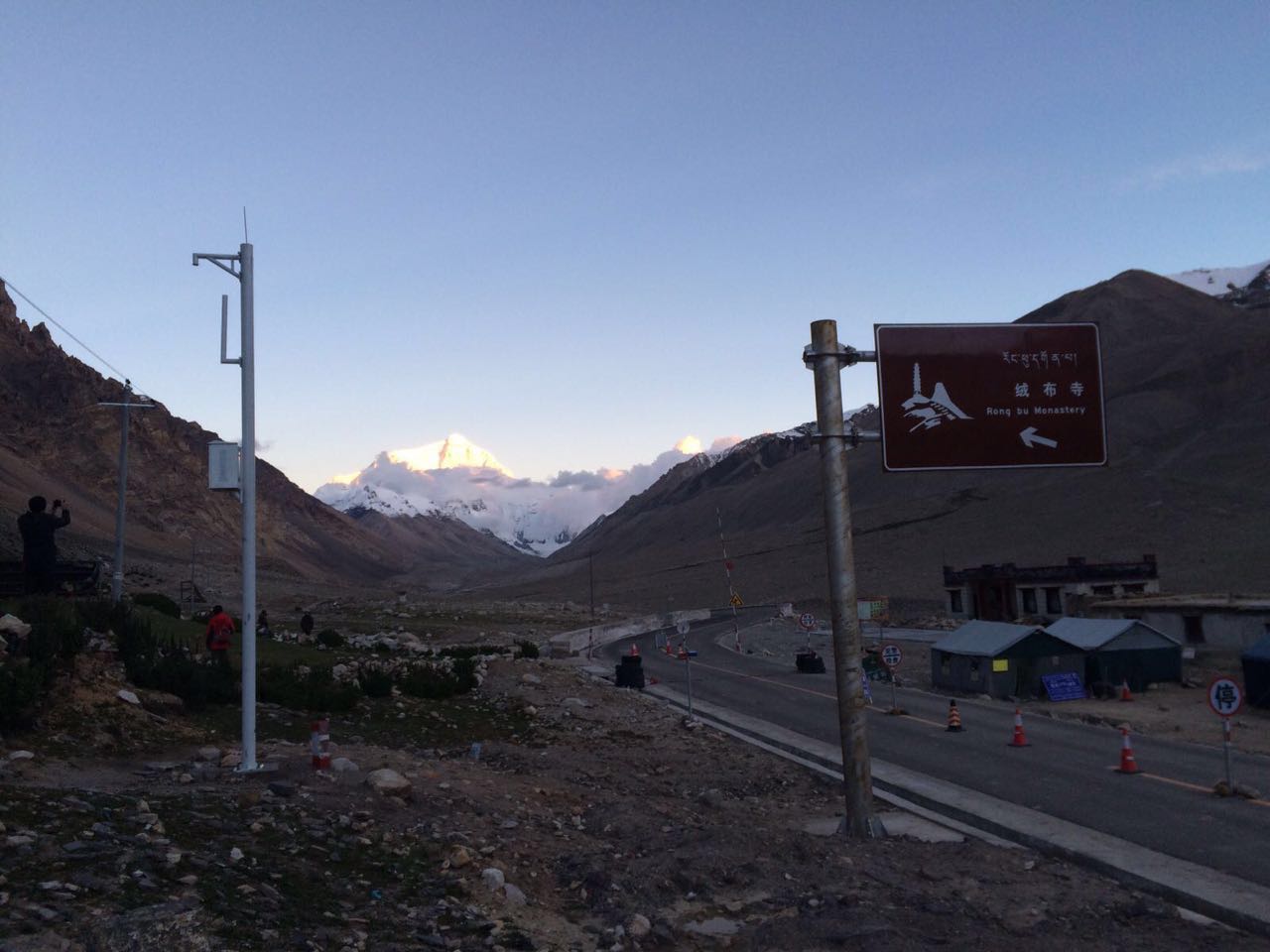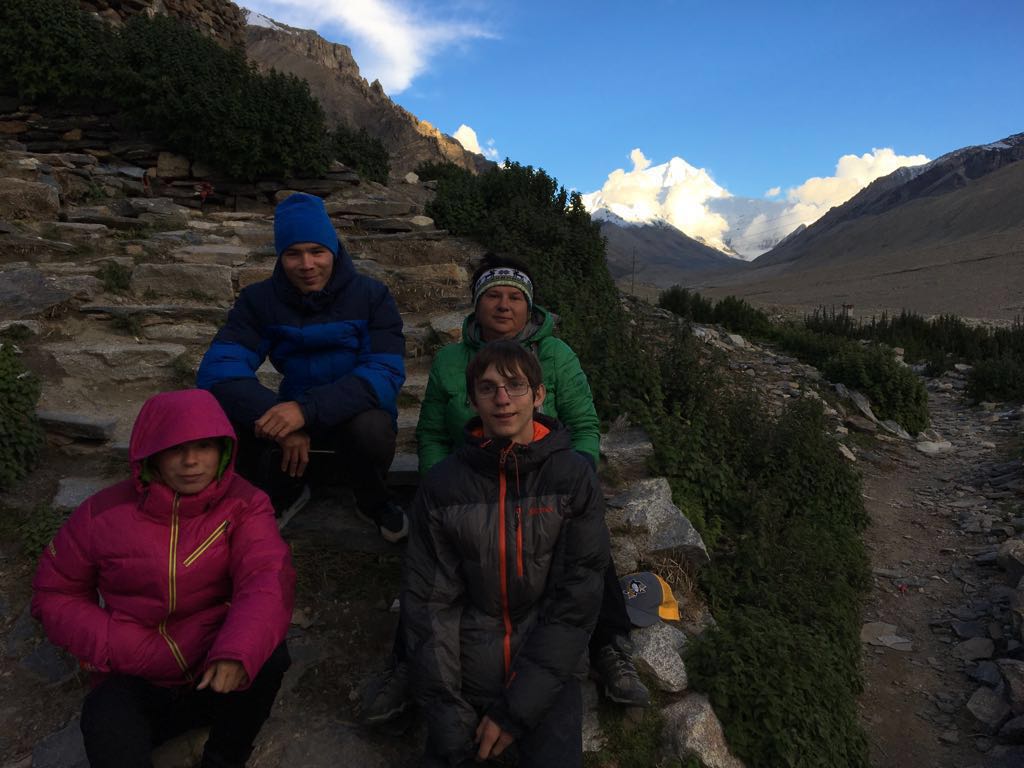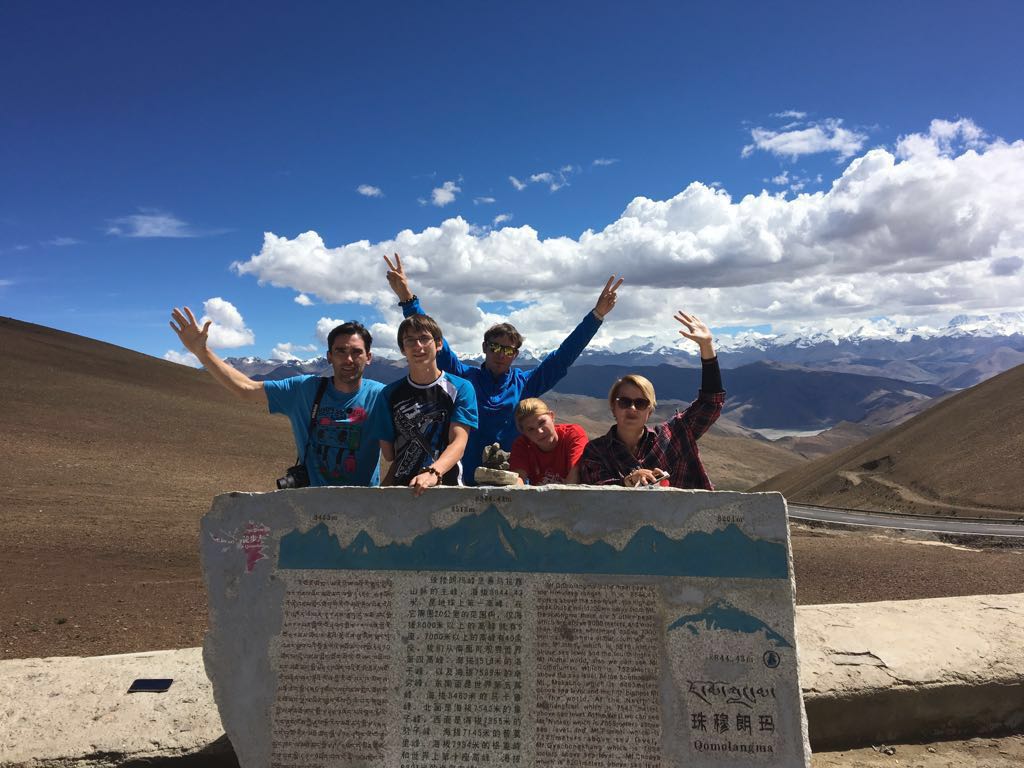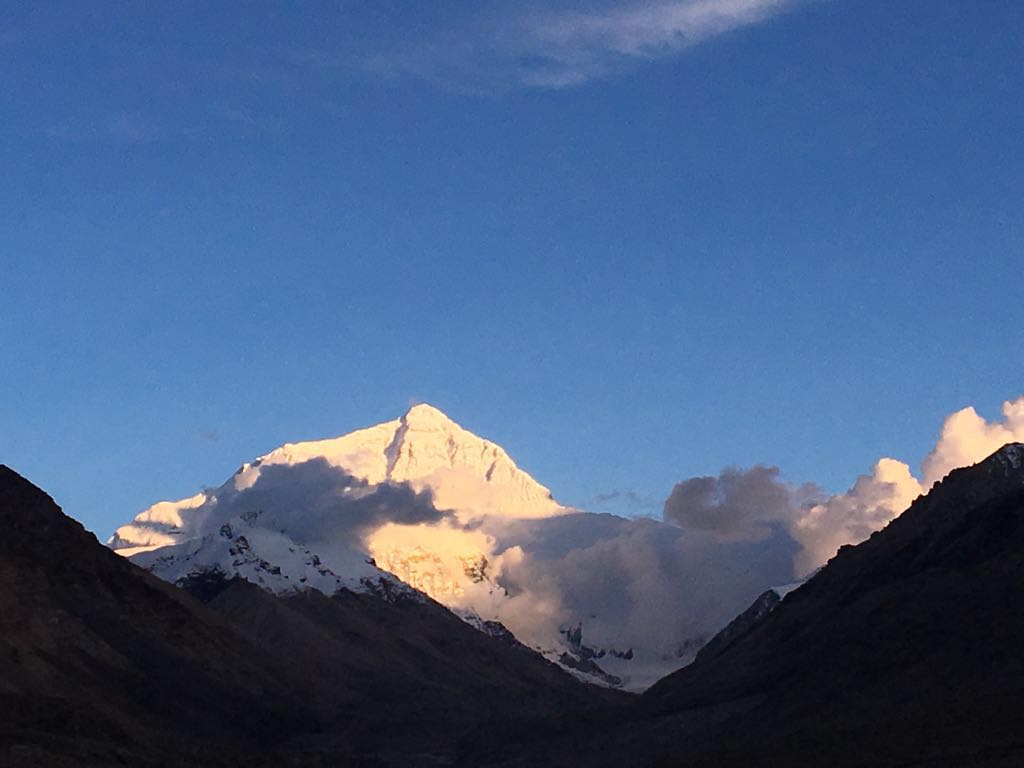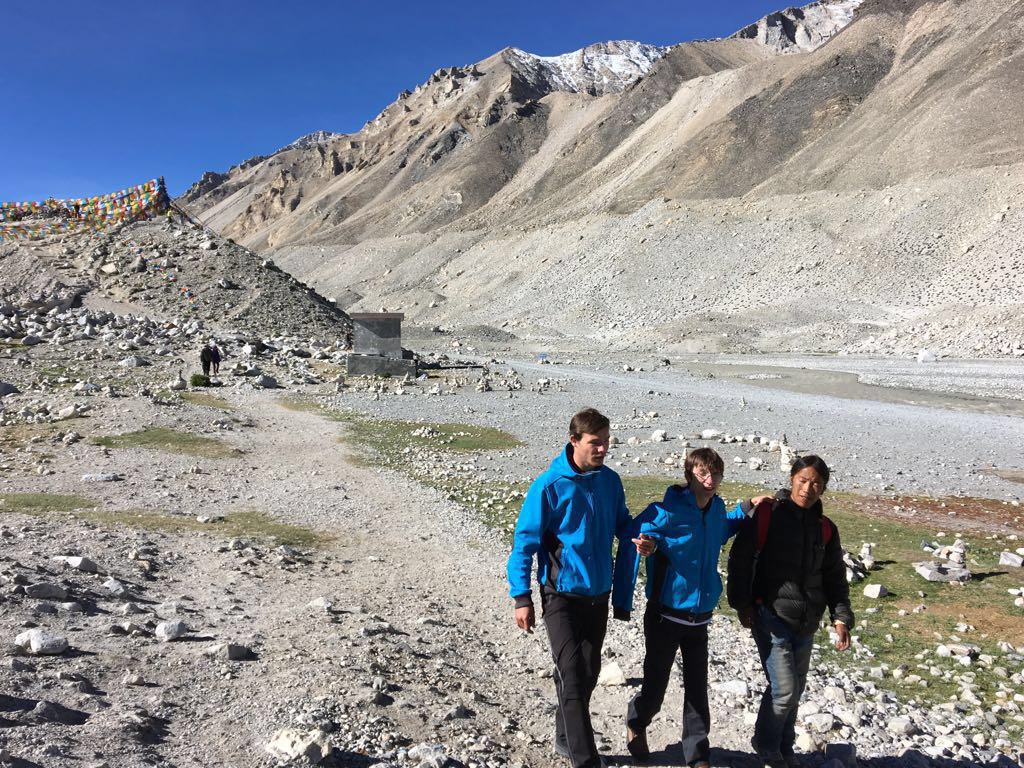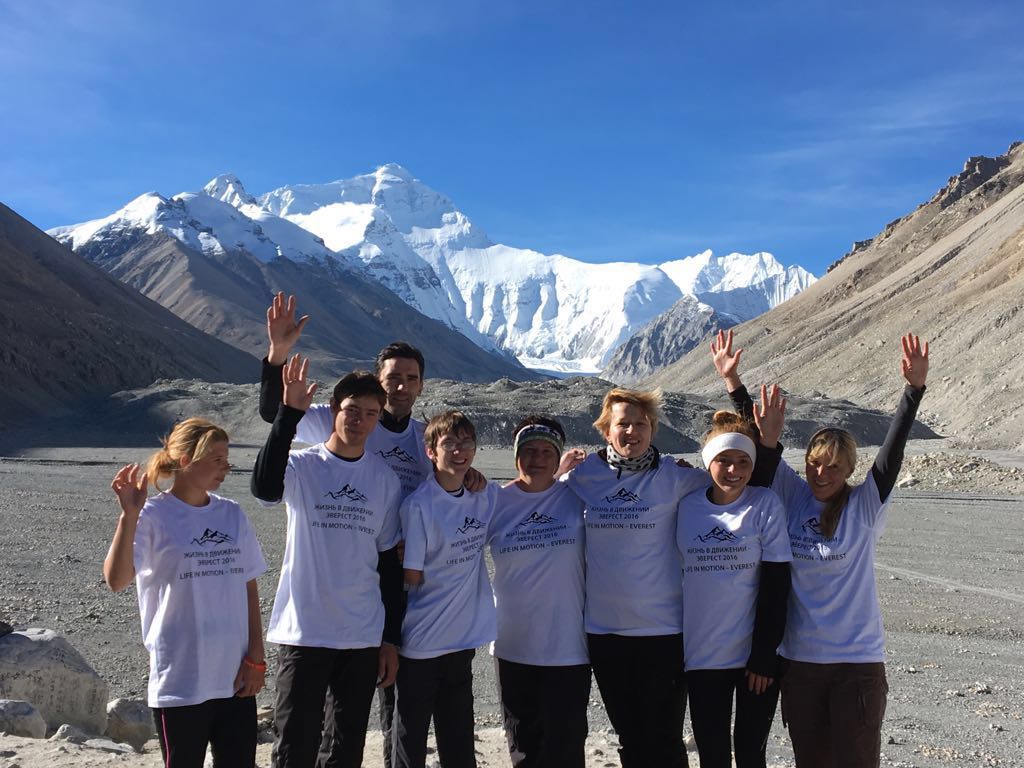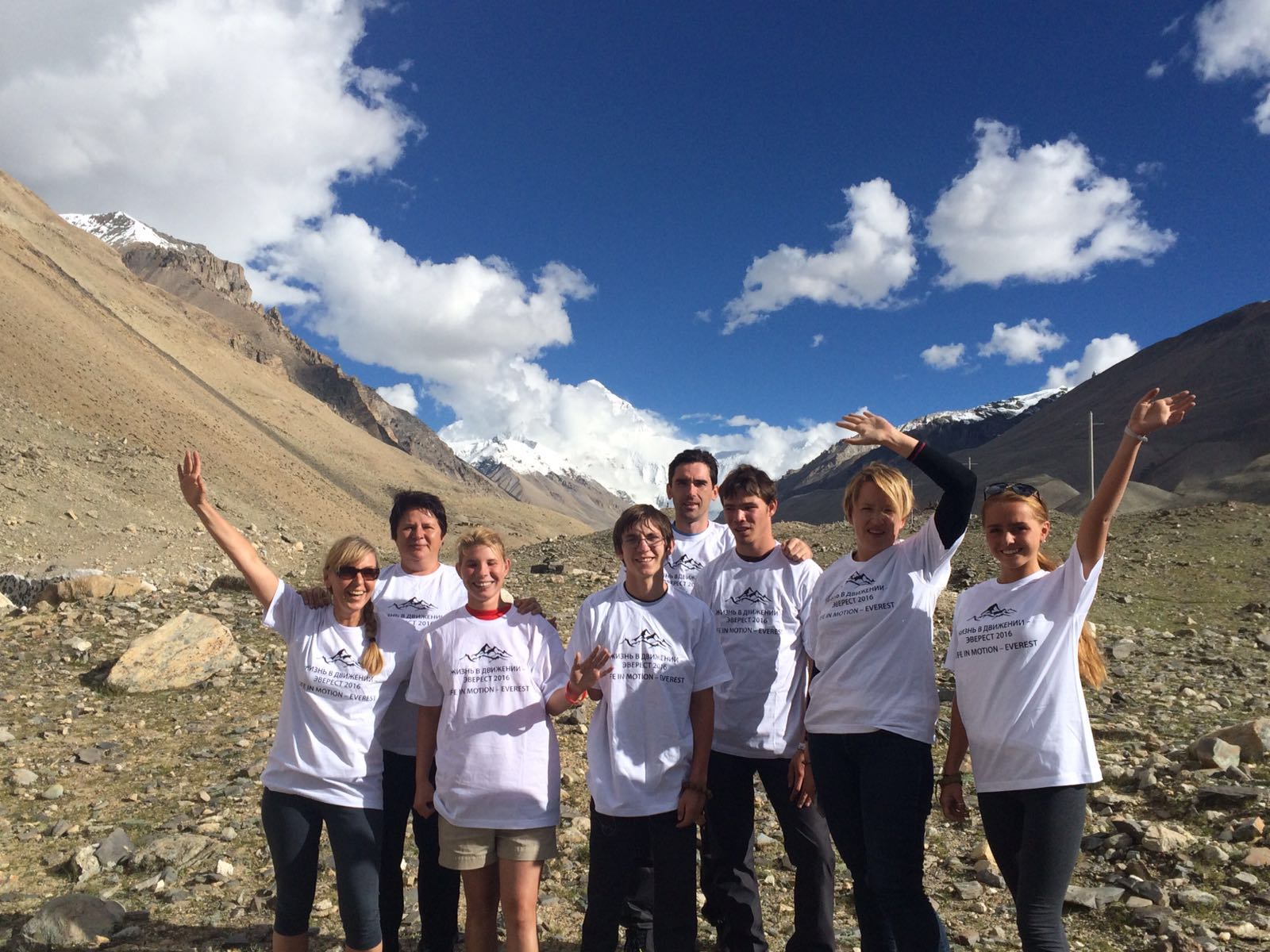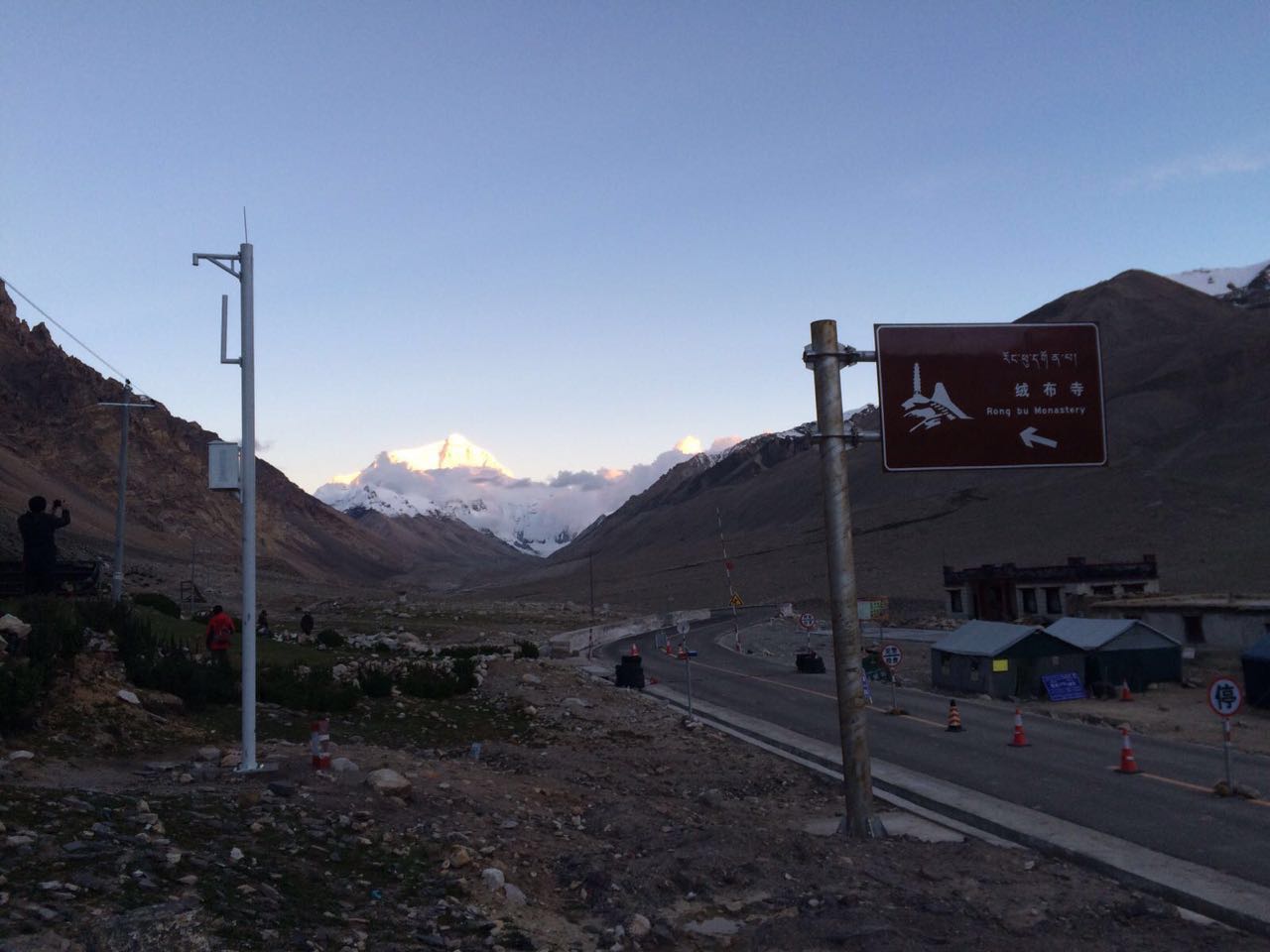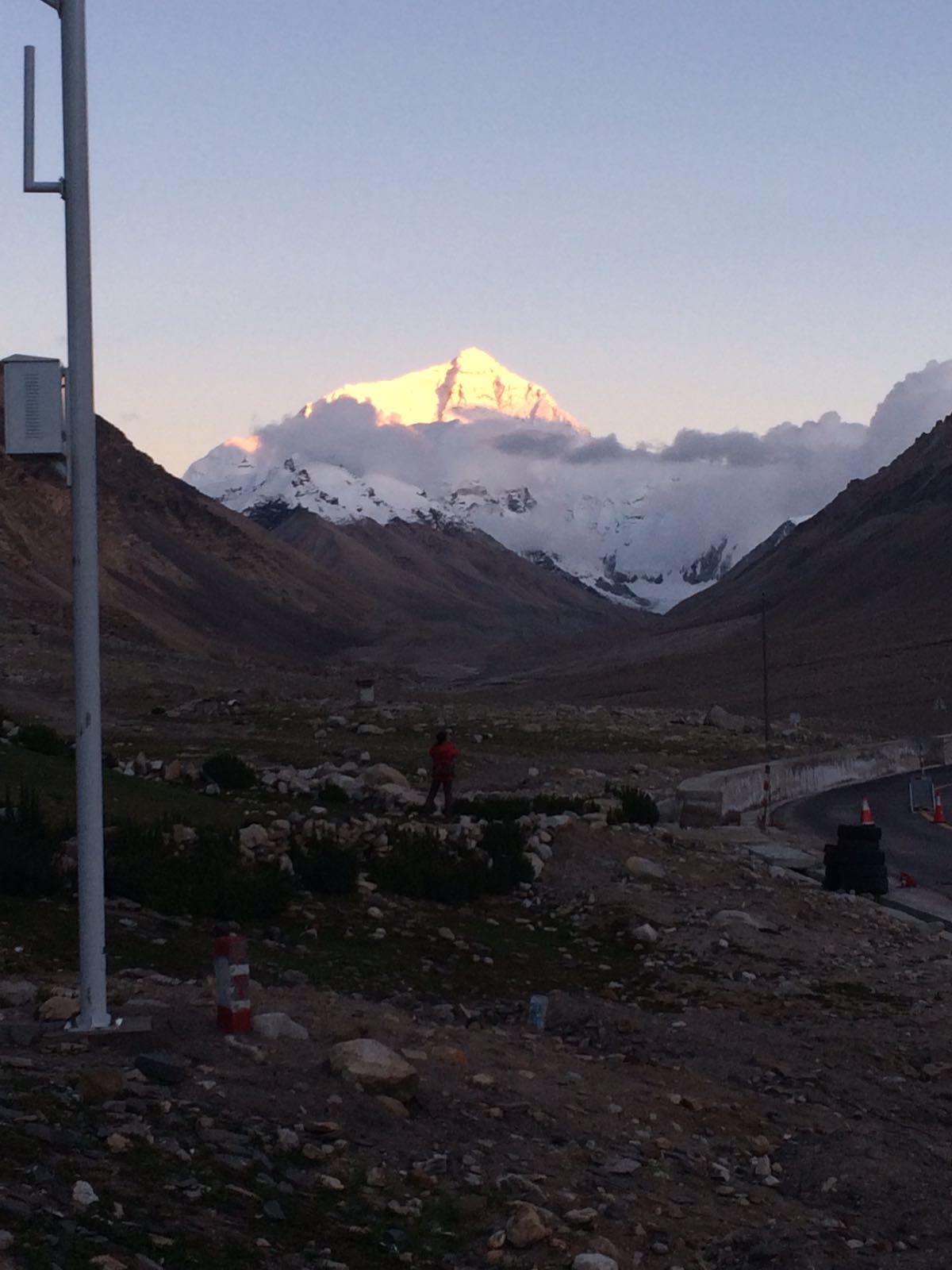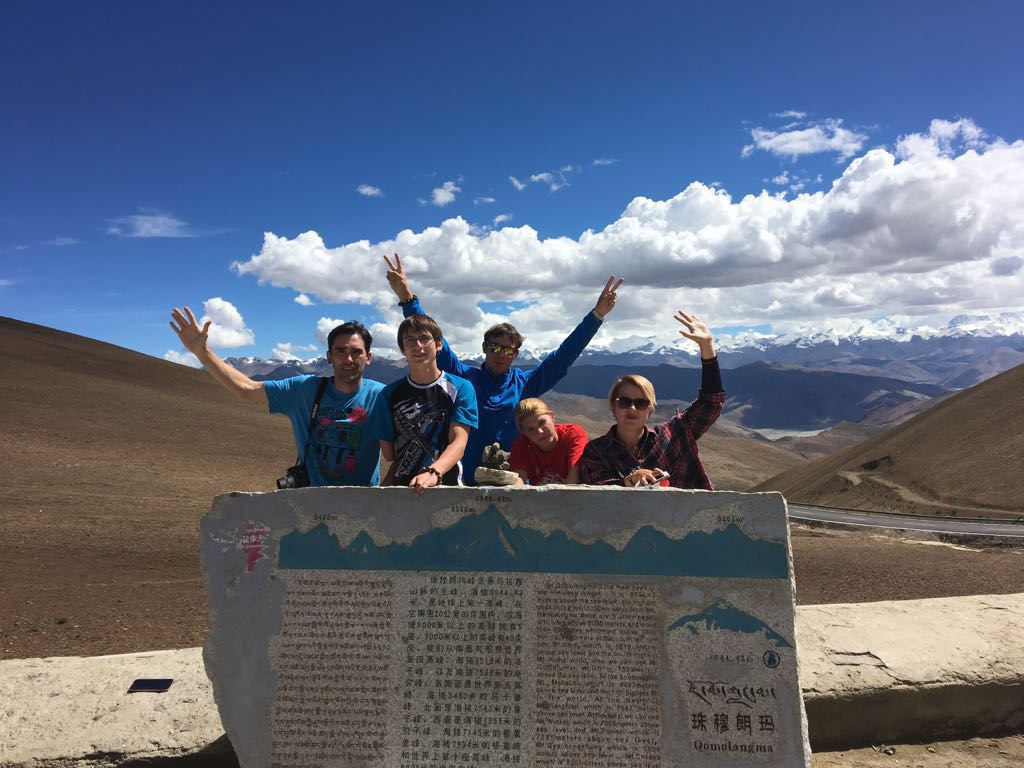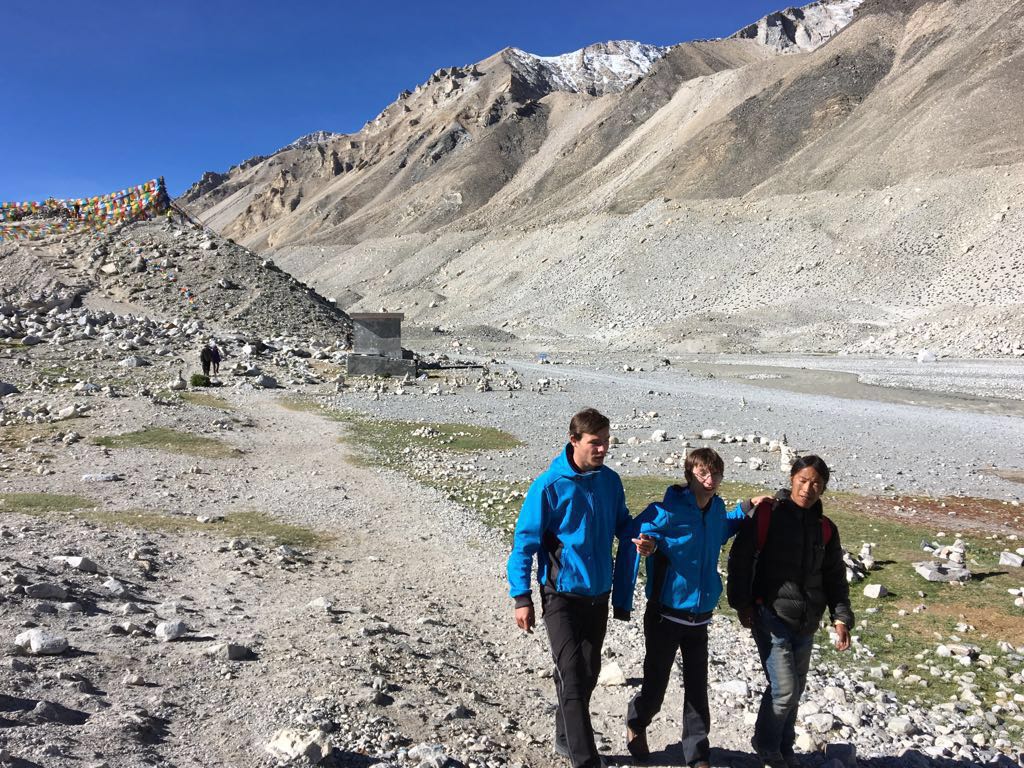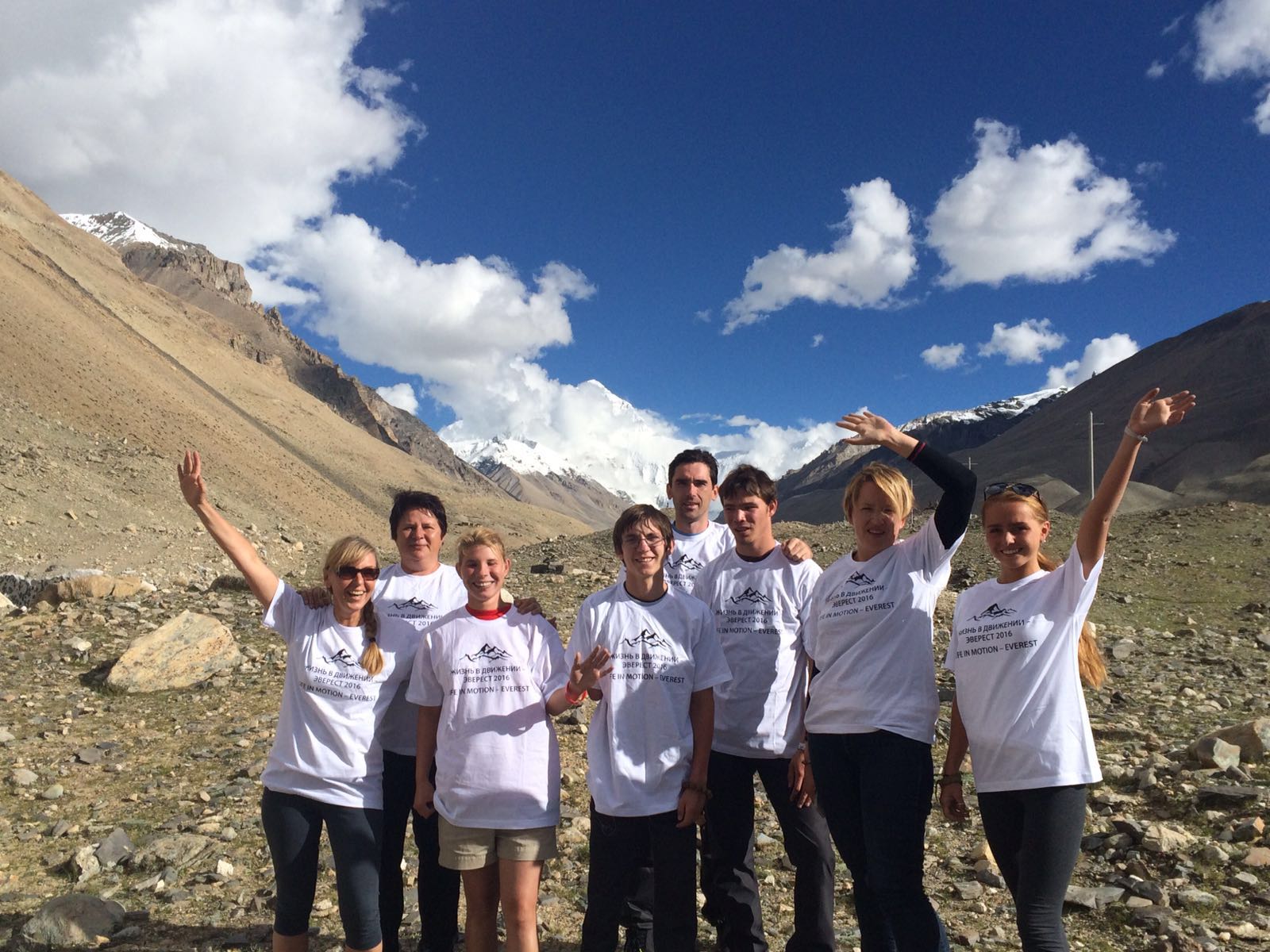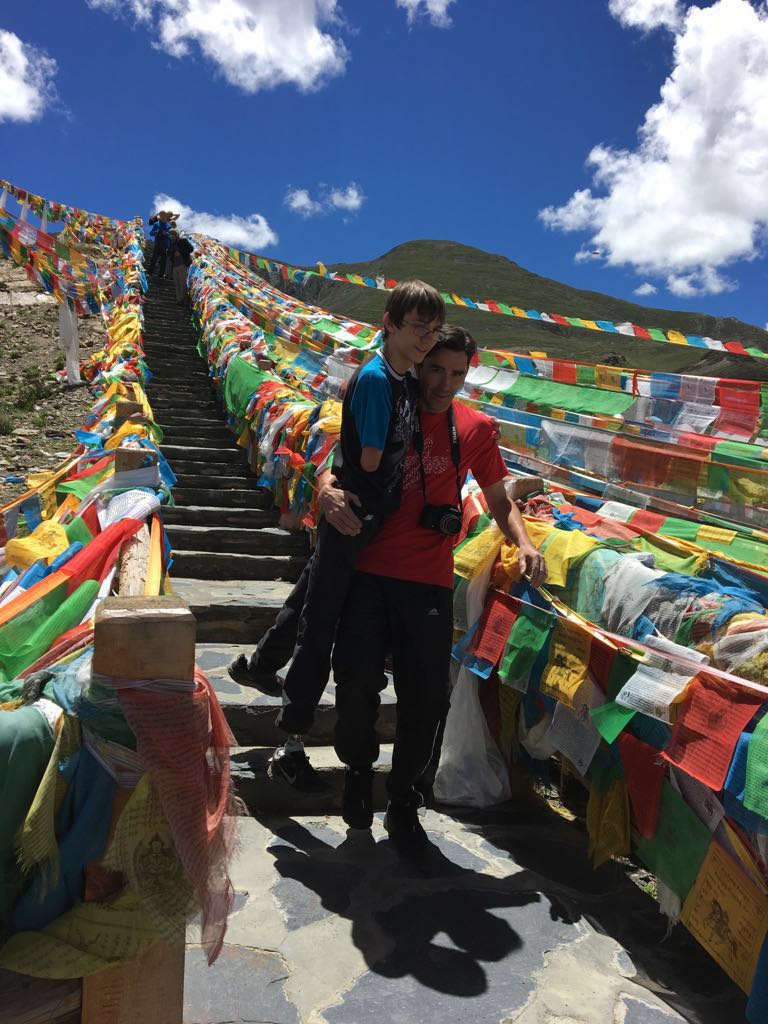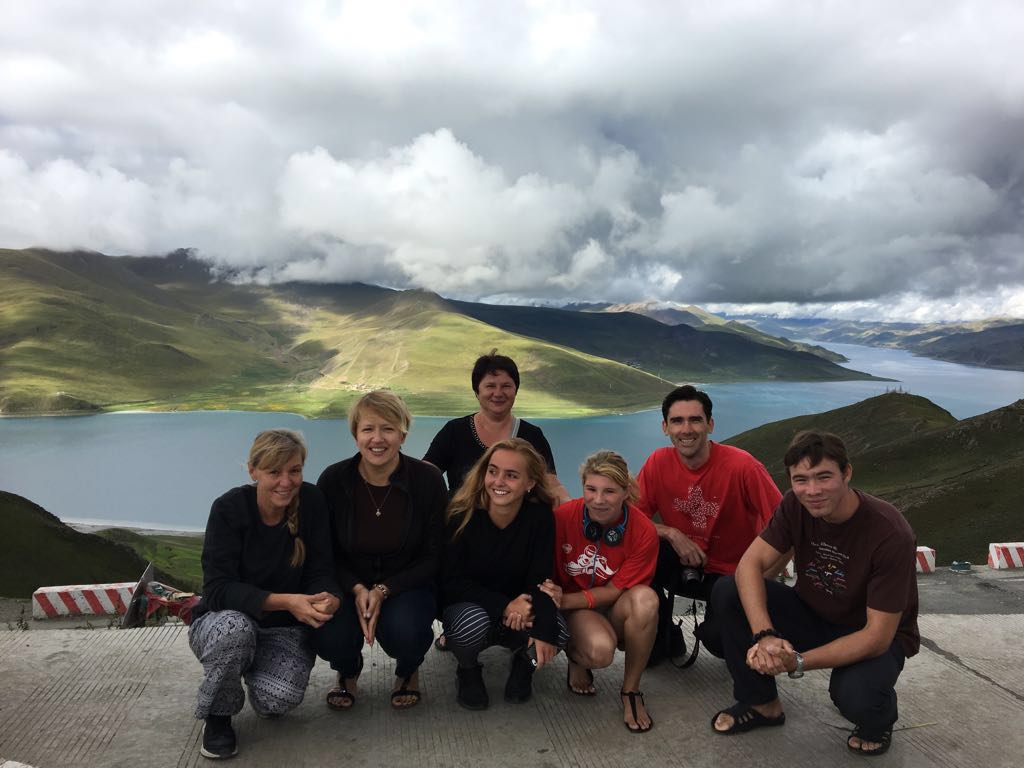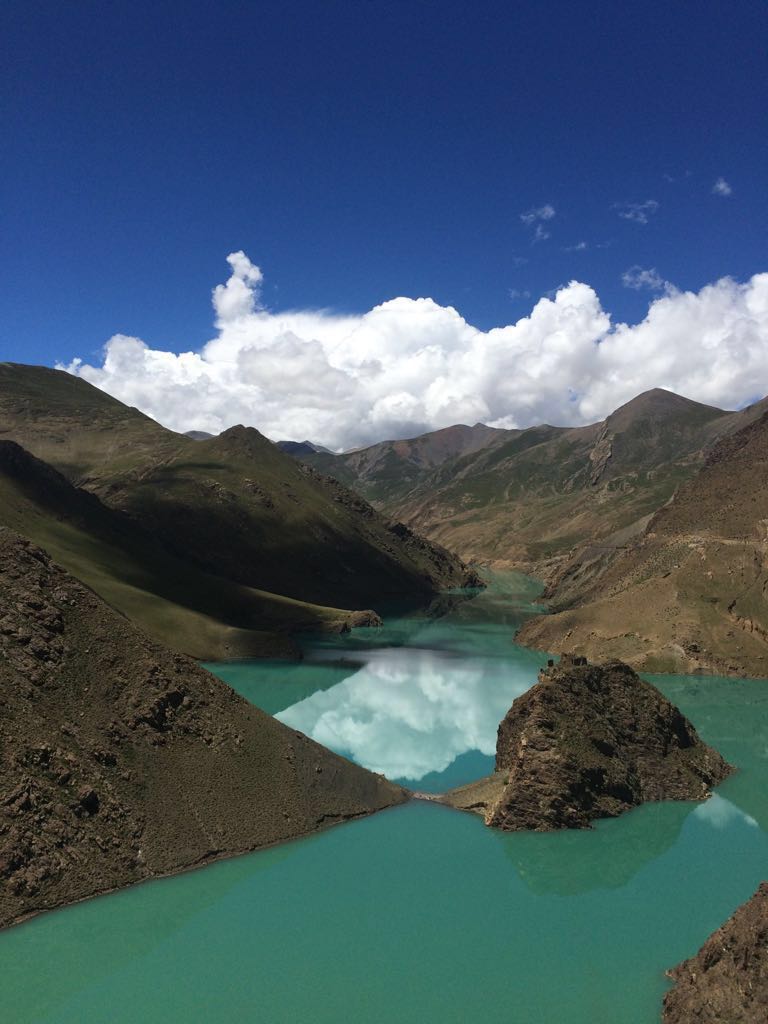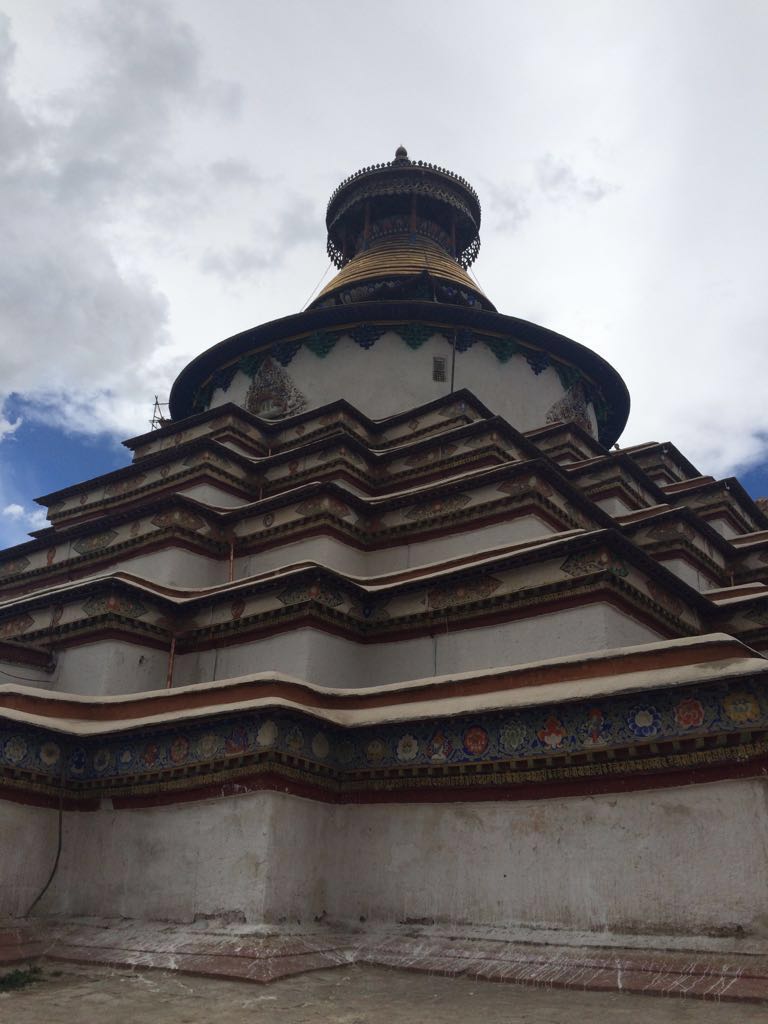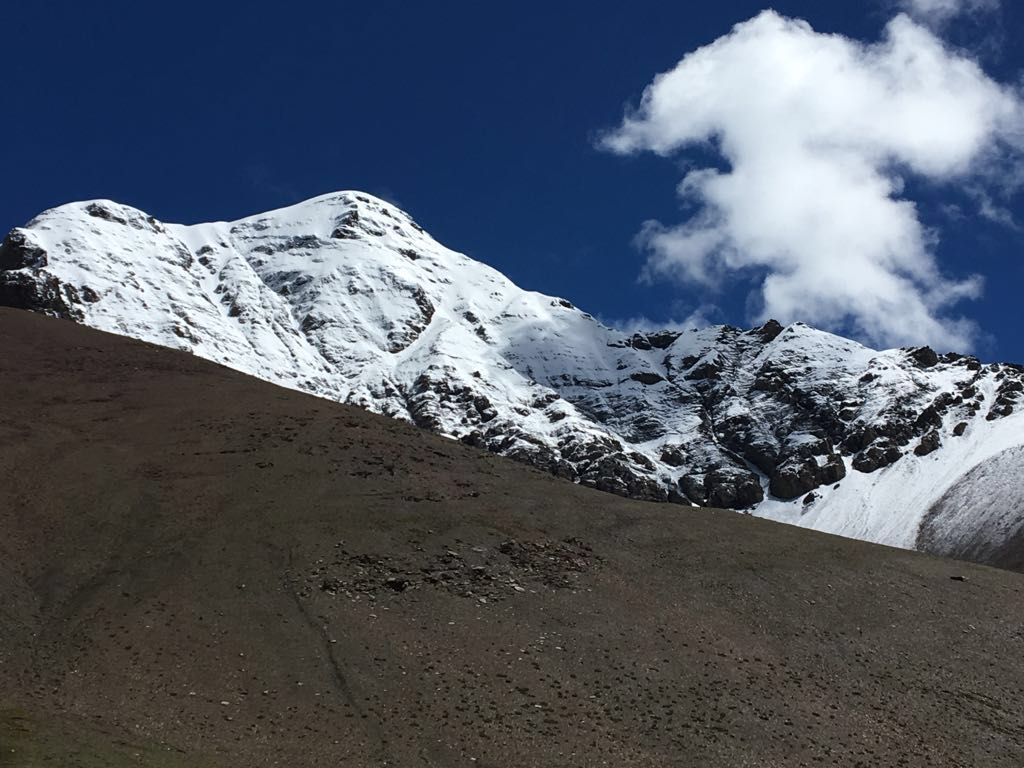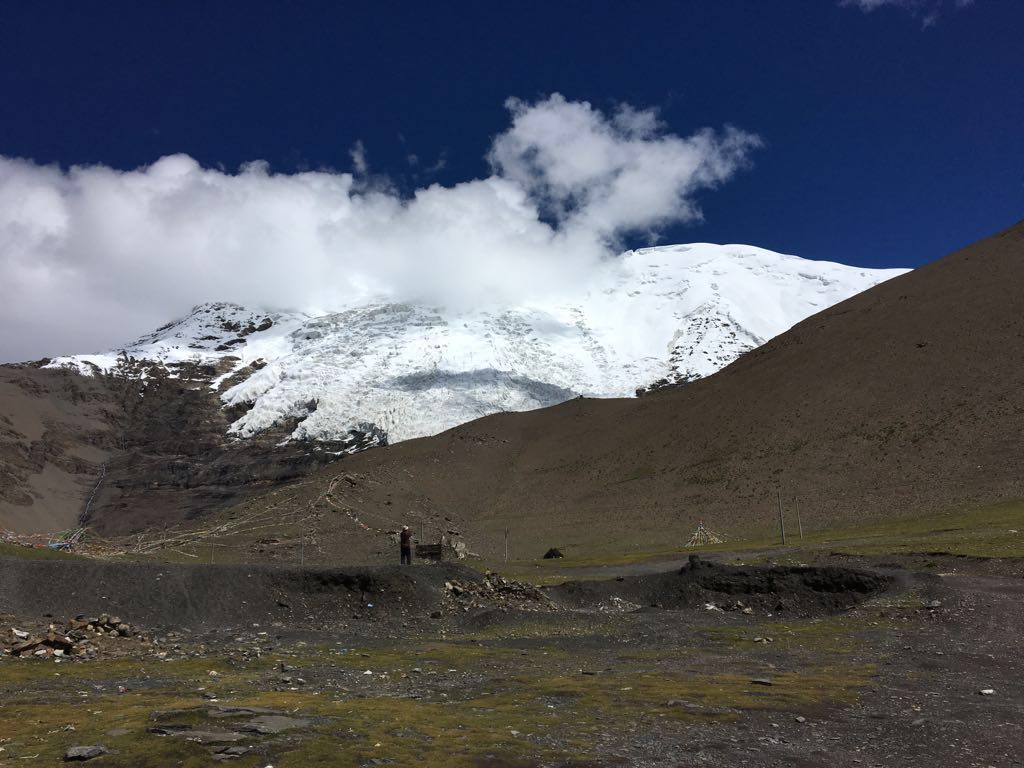 Today, our Life in Motion team visited another Tibetan palace and continued their acclimatization. Everyone is feeling a bit tired, but full of enthusiasm. Tomorrow they will drive to another campsite, from which they will start their ascent to the base camp of Mt. Everest!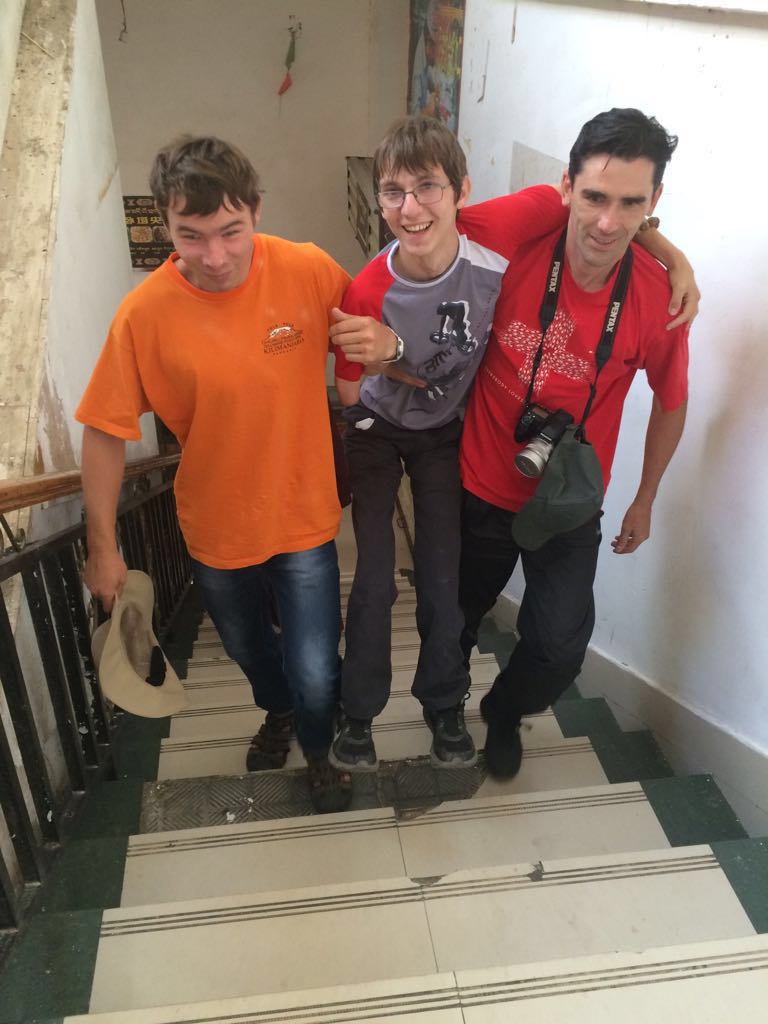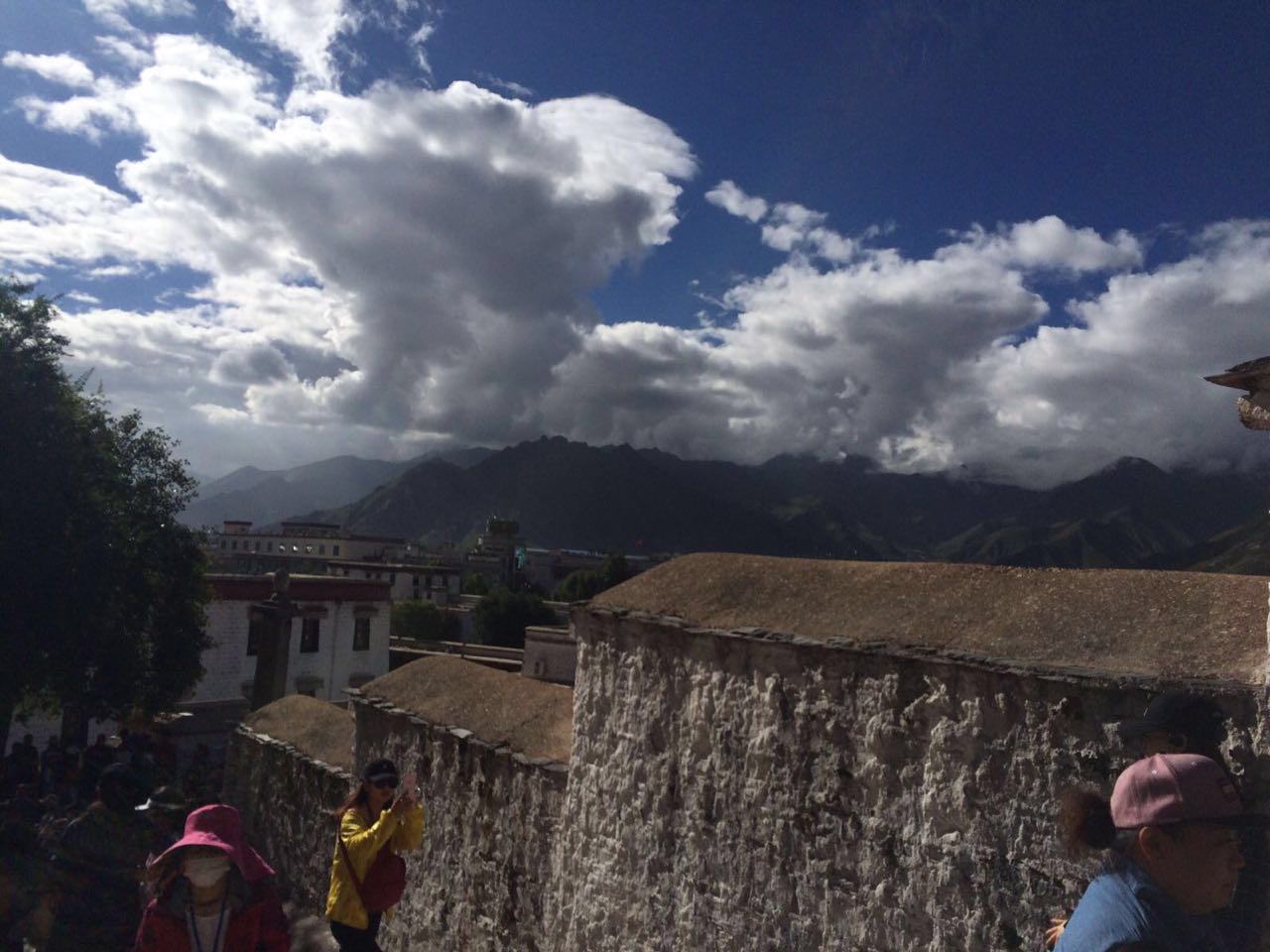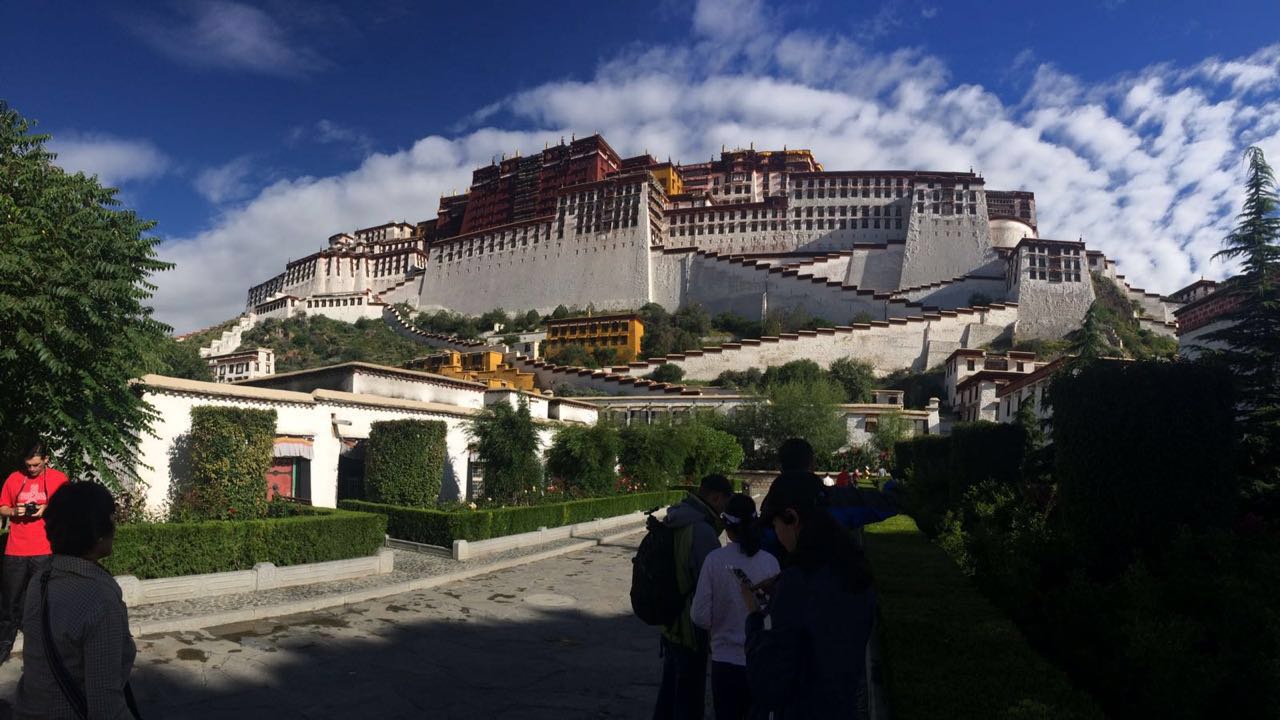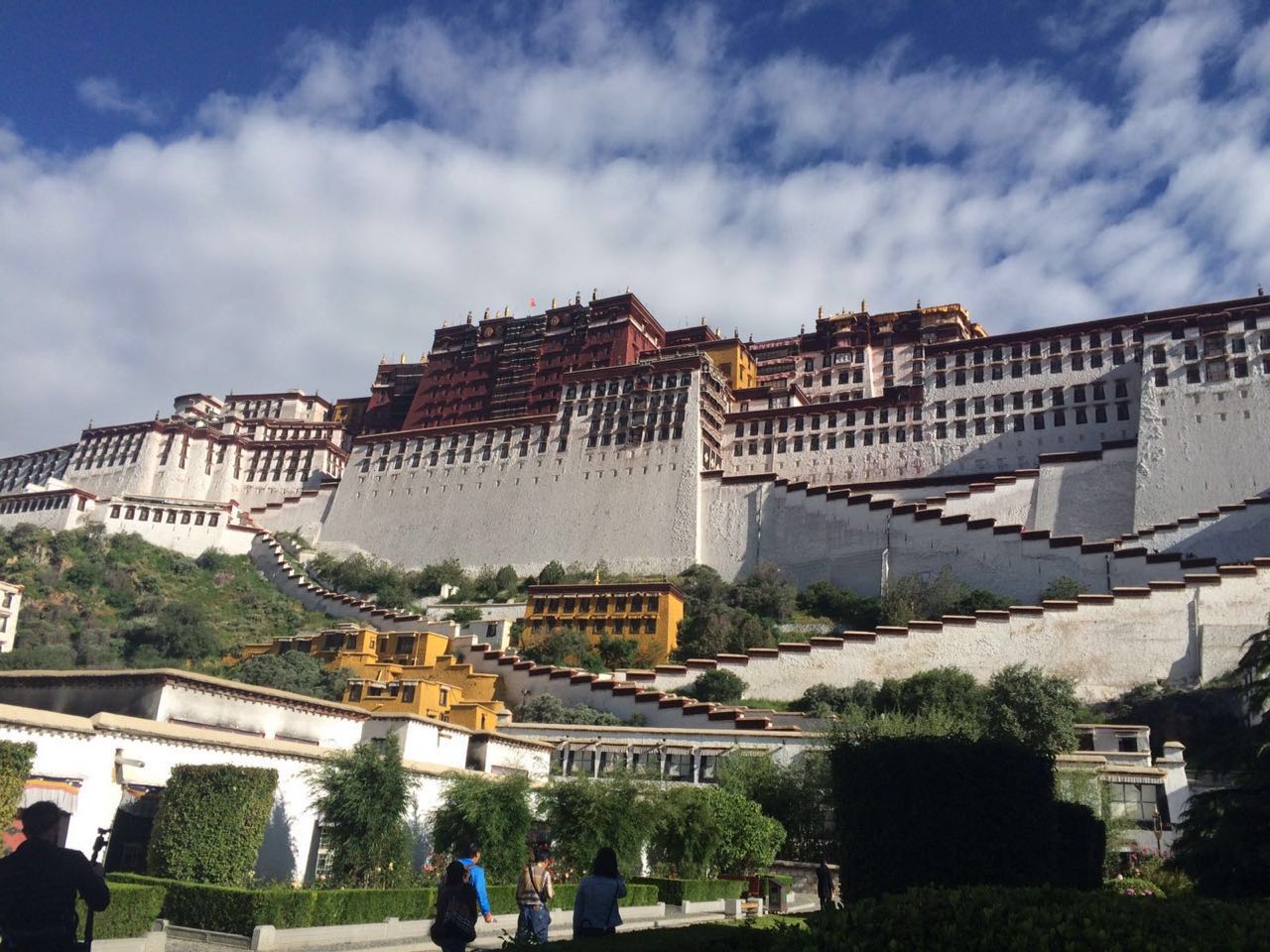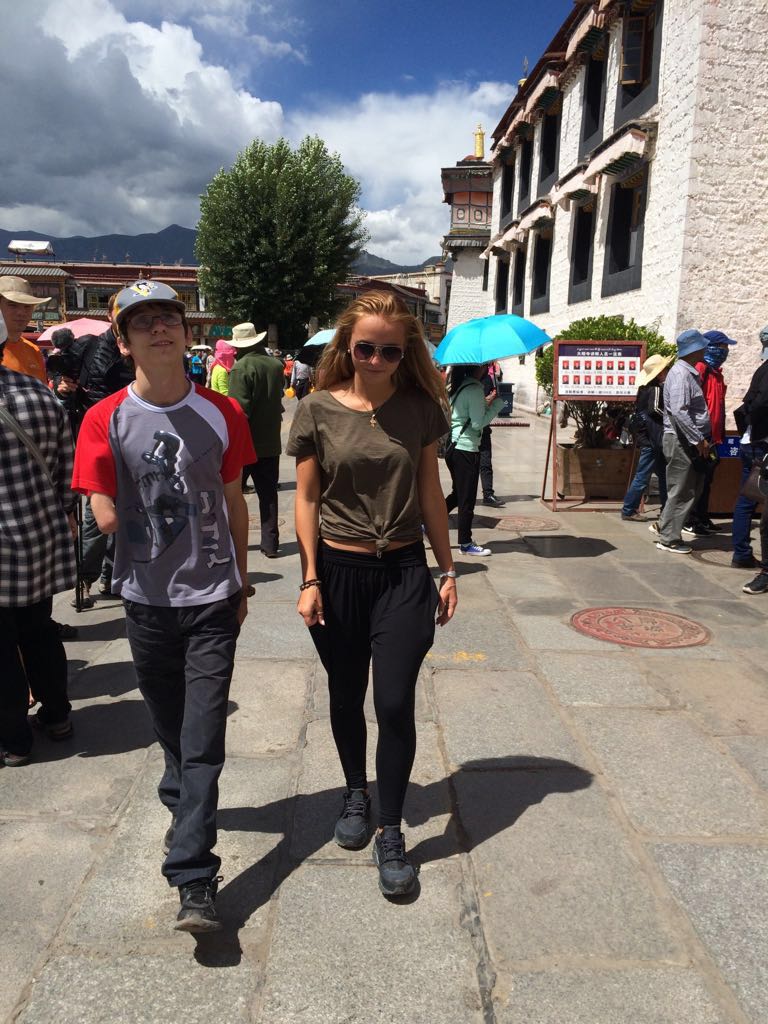 Our Life in Motion team visited one of Tibet's most beautiful sites - Potala Palace! Walking up hundreds of steps wasn't easy for everyone. Kolya, who is missing both of his legs, was helped by our team the entire way. Visiting the palace, which is located at an altitude of more than 12,000 feet, was a way for our team to acclimatize, in preparation for their hike to the base camp of Mount Everest! This hike will raise funds for orphans who need prostheses. We welcome your support of our important mission!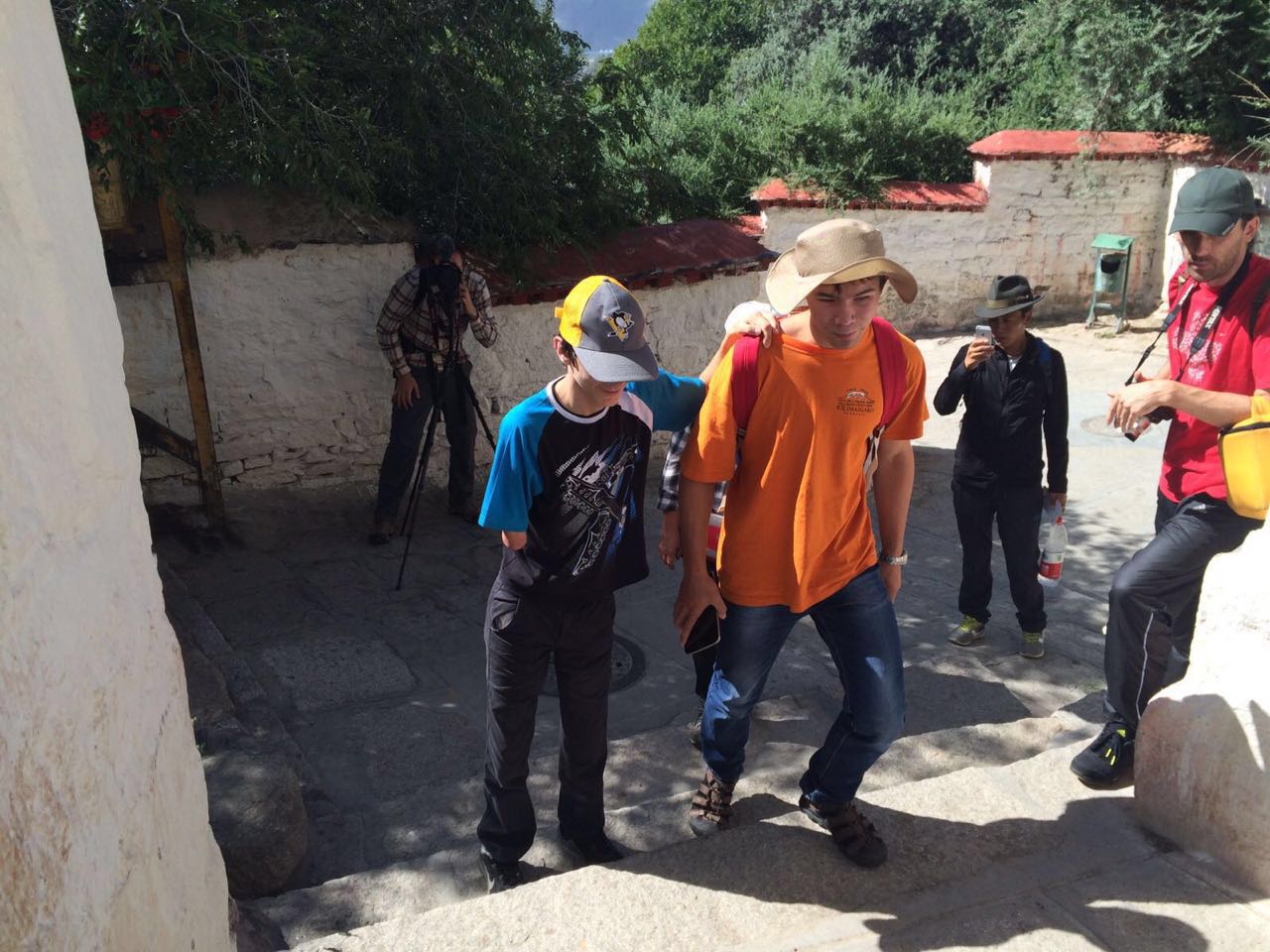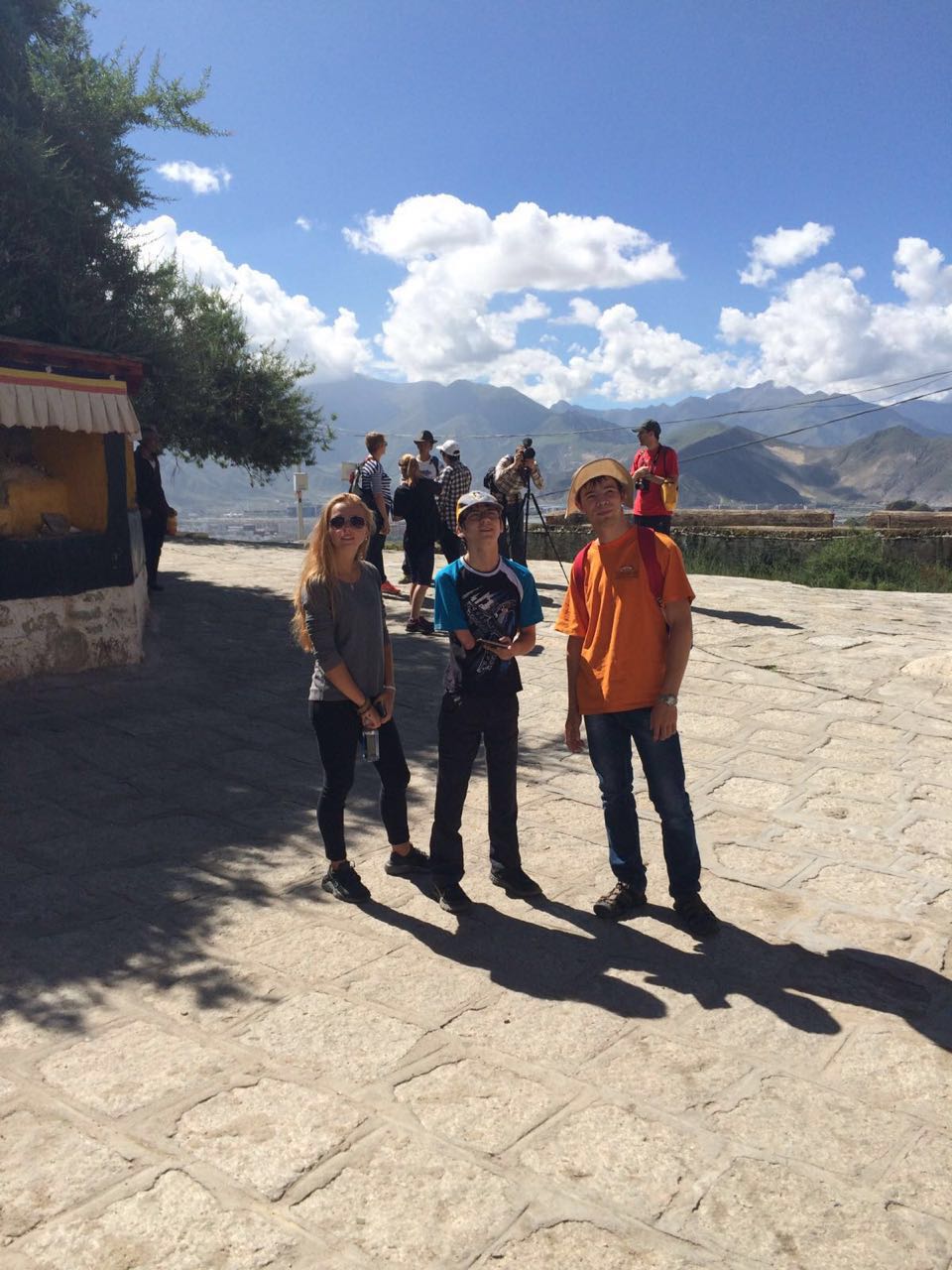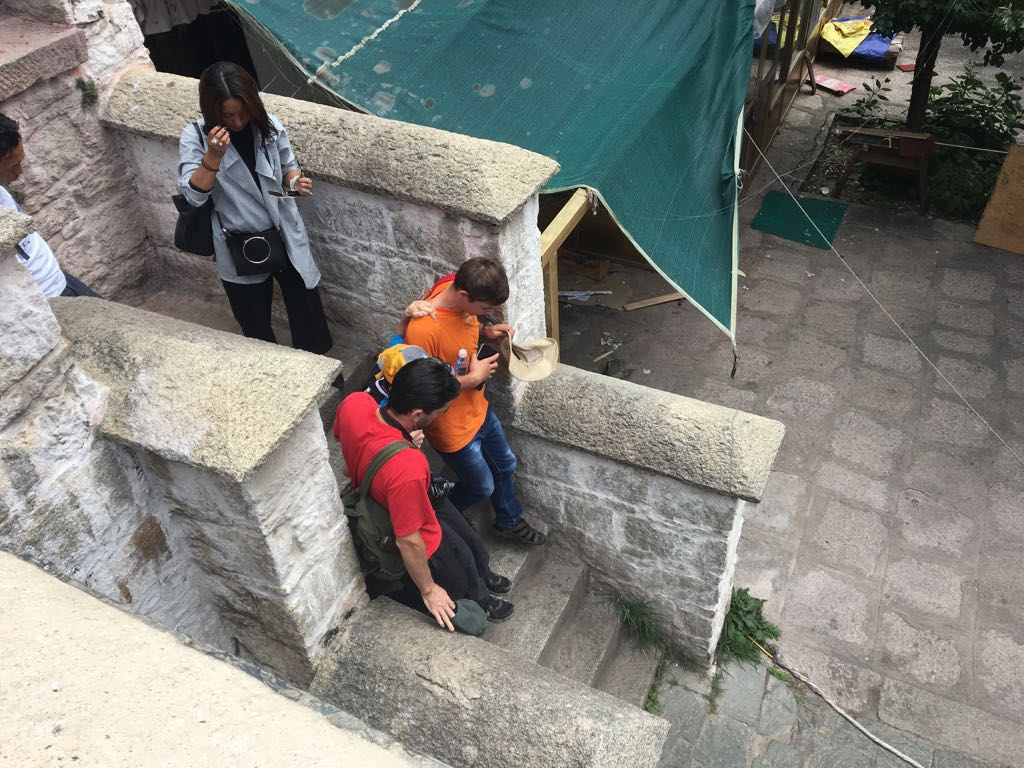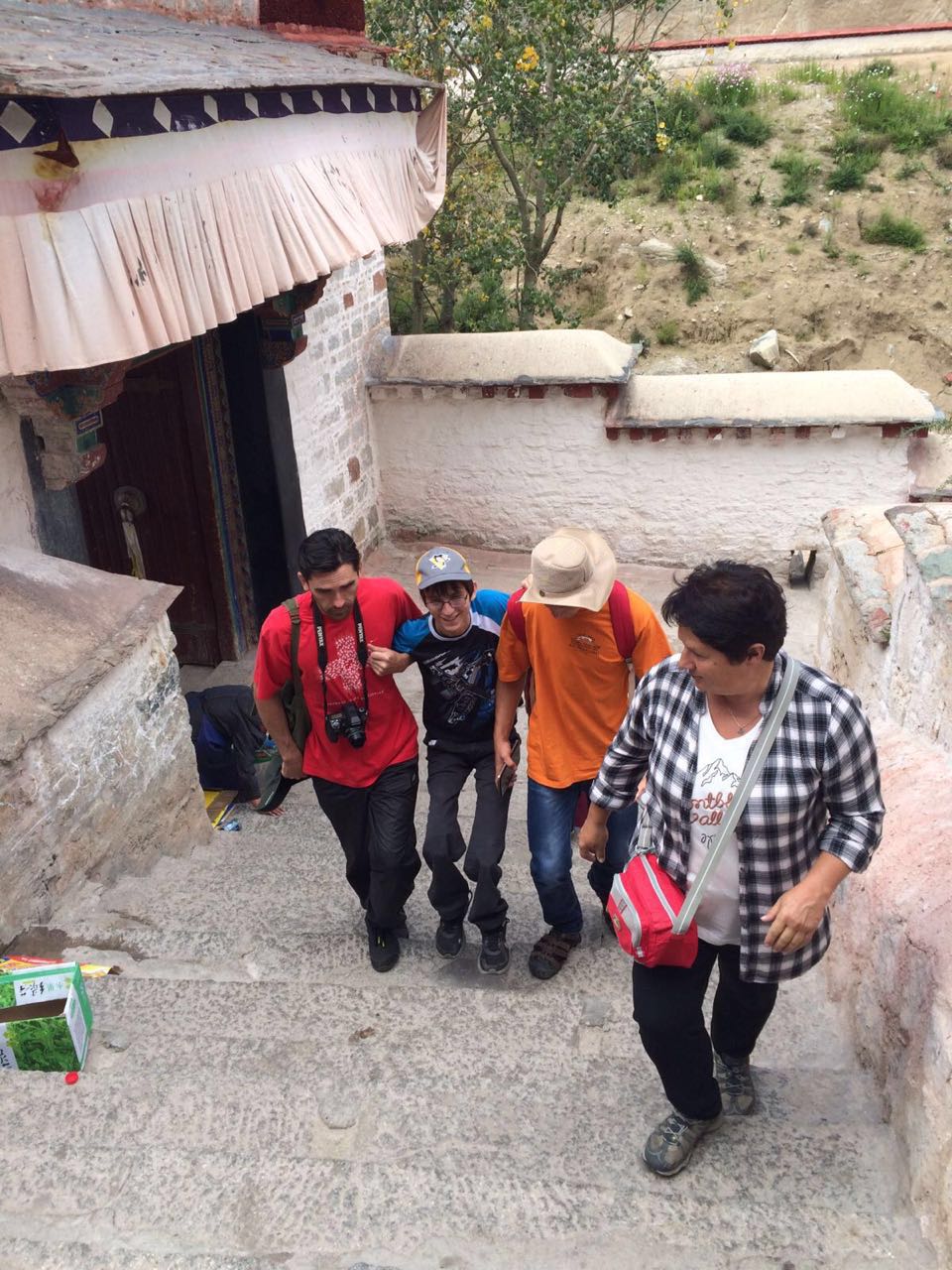 Our team arrived in Lhasa, Tibet! Today, they are acclimatizing and visiting local sites. Exhausted from heat and high altitude, they went 500 steps up a Tibetan monastery. Nevertheless, everyone is energized and ready for the next hard steps of the journey!
August 15, 2016
Today, our team arrived in China! They are very tired, but ready to hike the tallest mountain in the world! Their courage will help raise funds for children with disabilities, who need prostheses. Today, our team was featured on Russia's Channel 1.
Our team is leaving form Moscow's Sheremetyevo Airport. Everyone is excited to hike to the base camp of Mount Everest!